By: Teri Hovanec, Foundation for Minnesota's Future Board Member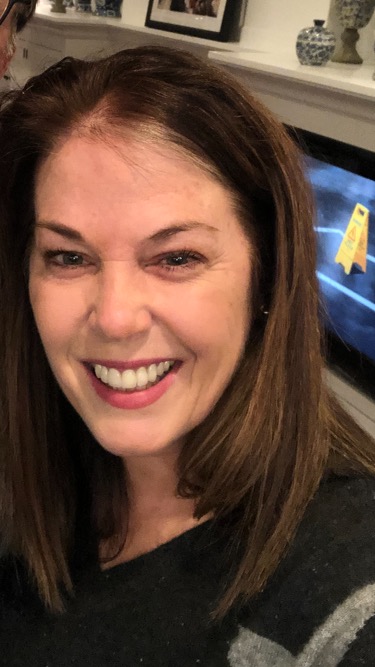 I was appalled and disappointed to read the letter sent to President Biden authored by Minneapolis and St. Paul Congresswomen Ilhan Omar and Betty McCollum and signed by Congressional colleagues from around the country and local state DFL legislators regarding the Line 3 pipeline replacement project. The letter contains numerous inaccurate and false statements and is nothing more than an attempt to misrepresent the facts and the truths about the Line 3 pipeline project.
As a Civil Engineering graduate from the University of Minnesota, I have worked in the engineering field for more than 30 years and have an understanding of the amount of research, study and work that goes into the decision to replace a pipeline. The Enbridge pipeline (Line 3) was installed in the 1960s and has fueled Minnesota and the surrounding region for more than 50 years. The pipeline, just as with all building materials, has a useful life before replacement is required. It is for that reason that Enbridge, the United States Department of Justice and Environmental Protection Agency under the Obama/Biden administration, the Minnesota Public Utilities Commission, and an administrative law judge determined the pipeline needed to be replaced.
In April of 2015, Enbridge submitted their application for replacement of Line 3 to the Minnesota Public Utilities Commission. Since that time, the Line 3 project has undergone an extensive Environmental Impact Study, some would argue the most extensive Environmental Impact Study in the history of Minnesota related to pipeline projects. Countless hours of in-depth research, coalition building, stakeholder meetings, and hard work of dedicated engineers went into the pipeline project. In accordance with State of Minnesota law, agency staff spent over 16 months drafting and developing a 5,000-page analysis of the project.
Over 65 public meetings were held, thousands of public comments were received into the public record, community leaders were brought into the project, tribal leaders along the route (notably the Leech Lake Band of Ojibwe and the Fond du Lac Band of Lake Superior Chippewa) were consulted and received approval and over $100 million in pipeline work contracts was earmarked and given directly to native American employees. Enbridge and its engineers also conducted one of the largest cultural surveys of its kind along the pipeline route.
Over 4,200 union construction jobs have been created to work on the pipeline. It's vitalizing local communities in northern Minnesota and bringing people back to our stores, restaurants, and hotels during its construction. It will add tens of millions to the tax base that will help fund schools, roads, bridges, and other local resources in communities along the route. The replacement of Line 3 also allows Minnesotans to sustain our current infrastructure and way of life with a safer pipeline while still continuing efforts to adding new and advanced renewable energy sources (i.e. solar and wind). There is no reason we can't utilize our natural resources and invest, protect, and restore the pristine environments we all enjoy at the same time.
I understand Congresswomen Ilhan Omar, Cori Bush, Alexandria Ocasio-Cortez, Ayanna Pressley, and Rashida Tlaib are planning to visit Minnesota this weekend to protest the construction of Line 3.  Then they will leave. Without providing what they think is a viable solution. Without providing accurate information to Minnesotans. Without options for jobs for the 4,200 union construction workers. Without recommendations on how to repair/replace an aging pipeline. Without a way to transport necessary fuel. Because they don't care about accuracy. They don't care about the truth. They don't care about the research, the hard work and the blood, sweat and tears that went into this project.  They don't care about engineering, science and planning.  They don't care about us. For them, it is a photo opportunity that along with a few (likely inaccurate) sounds bites will result in some television time, some social media coverage and an article or two in the local paper.
We have a saying in engineering: precision + repeatability = accuracy.
Perhaps our elected leaders could utilize that equation and recognize the precision of planning and the repeatability of the studies that went into this project. Dig a little deeper past the soundbites and look at the facts.